"Being creative is not a hobby it is the way of Life"
With that thought in mind, these chapter based series aims to brings you the ideas and materialistic things that can help you to live your life more creatively and contented. It is well my idea of  what we say "Monthly Favorites" as you say so, it is the compiled list of things that I felt helped me to grow and live better, so without further ado lets get started.
Big Magic : I can't imagine my life without this book, a month ago I was a wanderer in search of ways to live creatively and now I got the road map of how to live my life and how to feel that you are living creatively.(Also Read :Big Magic : 10 Powerful Lessons on Creative living and Passion)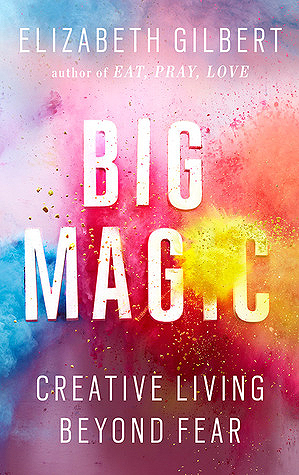 Big Magic : Creative Living Beyond Fear
Selected Poems, Gulzar : Got writer block ? Feeling uninspired.Well this collection of poem will definitely change your perspective of viewing life, well it did mine. For those who are not familiar with the works of Gulzar, he is a noted poet who has created various works for Bollywood. This book has poems written are originally in Hindi and further translated in English thus a delight for readers of both the languages(Also read : I had scars..)
Coloring Book : Are you kidding me ? Well not at all, it has been scientifically proven that coloring helps you relax and stress out. When I get anxious and nervous, this exact book is my go-to and stress buster. Moreover coloring helps me define perspective and enhance your creativity. Plus there is no harm in reviving your childhood and help me relax.
Coloring Book for Grownups
Sweek : Have that story teller instinct but need some one to appreciate well I guess this platform is heaven for anyone who seek appreciation. This platform helps you submit your story and encourage all genre. You can read other story to get inspired. (Also read: Walk out, just like that )


Sweek

Camiapp Notebook : Creativity can come anywhere and furthermore  there is never enough notebooks. So there is no harm in carrying a notebook around. These square sheets notebook is way better then those monotonous single lined notebook, further in this age of technology you can sync your notes with EVER NOTE and Dropbox as well. It is perfect to write to-do lists.

Camiapp Notebook